VHV and the Efficiency Excellence Network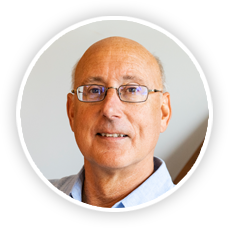 by
Dick Wilcox
|
August 1, 2018
Energy efficiency has been a clear focus for VHV for years. We are lucky to have a partner in Efficiency Vermont, a valuable resource for setting efficiency goals within our home state.
The Efficiency Network
For years, VHV has been a member of the Efficiency Excellence Network, a select group of businesses in construction, trade and design who demonstrate continued dedication and proficiency to the latest energy efficiency standards and technologies.
Simply put, we are able to attend workshops and classes through the Efficiency Excellence Network, and put these lessons to use in the projects we pursue with our customers each year.
Awarded for Energy Efficiency
This year, VHV Company is honored to be recognized with the 2018 Efficiency Excellence Award for Most Electric Savings from a Large Company. As a larger business in the area, energy efficiency is important to us, to set an example and demonstrate the payback possible in our own practice.
Internally, we lead by example. VHV purchases a portion of our electricity from certified renewable resources for our facilities. Within the VHV team, carpooling and biking are common methods to commute to work. Our internal Environmental Team oversees employee awareness training and other promotions to make our workplace more efficient, from upgrading lighting systems to cut down on consumption to paperless initiatives.
Efficiency Always Matters
With so many large scale projects, our designers and estimators are always attentive to the unique efficiency needs of a facility.
Common operating needs, like heating, air conditioning, and refrigeration, require a lot of energy, and efficiency is more than cutting on the overall consumption of a unit. Seasonal changes in Vermont require HVAC systems to fluctuate with the weather, and it's not always as simple as selecting a boiler with the best Energy Star Rating. We are dedicated to finding innovative solutions for our customers, and looking closely at the resources available like renewable energy sources, efficient boilers and stoves, pumps and steam savers.
Energy efficiency is more than economics. Sustainability of the design, resources and efficiency measures are required to ensure a lasting impact. Innovative design and forward thinking is required to allow for future improvements allows energy related upgrades down the road to continue to improve the efficiency for our customers.