Veteran Jobs in the Construction Industry in Vermont & New Hampshire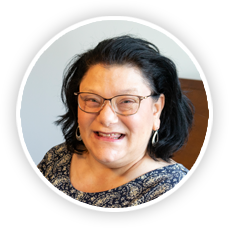 by
Pamela Lambiase
|
March 4, 2020
There are many reasons why the construction industry is one of the big employers of veterans. As our country and our region continue to build and grow, vets are qualified and skilled candidates that are needed in the construction field.
Since the early 2000s, more and more resources have been created to support jobs for vets in the construction industry. Helmets to Hardhats was founded in 2003 to connect transitioning service members with careers in construction and energy sectors. In 2017, Veterans in Energy formed, to help support vets with experience in the energy sector to transition to and maintain civilian life.
The civilian workforce within the construction industry is aging, and vets with experience within the trades are needed to help invigorate the workforce.
Jobs in the construction industry can be a great fit for vets looking for positions outside of an office that build off of skills they've already honed during their active service, especially if the idea of sitting behind a desk isn't appealing.
Good fit positions include:
Installers
Service Techs
Plumbers
Pipefitting
Sheet Metal Welders & Fabricators
Engineers
Construction jobs cover a wide range of professions. From plumbing and electric work to welders and sheet metal fabrication, a variety of positions are needed in the mechanical construction of virtually any structure.
Work in the field
As part of a team in the field, each member of the crew is responsible for putting safety first. Construction is hard work, and each day is full.
Beginning early in the morning, the team arrives on the job site for a timely start to the day. As each project progresses, different workers are needed to complete different phases. It's an incredible feeling to see a previously empty lot transform into a brand new structure, big or small.
In every way, being a part of the crew means being a part of the team. There's no substitute or shortcut for a precise job done with quality workmanship.
Steady work, steady pay
The construction industry has been around for as long as humans have been building, and in the USA today, it remains a key economic industry across every single state. Cities and towns will always keep building, to construct new buildings or renovate existing structures.
Experience pays, and as professionals progress in their skills throughout their career, they see their pay increase accordingly. Unlike other industries that often require a college degree, many of the highest paying jobs in the construction industry require a tenure and experience in the field. Education through military experience is widely recognized, and apprenticeships hone vet skills and send apprentices home with a paycheck.
Curious about how different education paths are needed in the construction industry? Check out this flowchart.
Vet jobs in VT and NH
Vermont and New Hampshire are in a booming construction phase, with new structures scheduled through the end of this year and into next.
VHV is one of the largest and respected construction companies for mechanical contracting in our region. Since 1949, we've been a force of hard-working and energetic professionals building a better future for our home here in New England. We're looking for military veterans to join our team, and are working with multiple existing resources to support vets in civilian life.