GMCR Project Report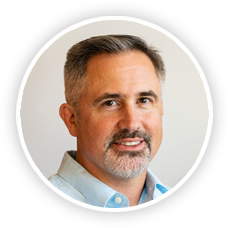 by
Tom Dacres
|
February 7, 2019
Green Mountain Coffee Roasters Essex Plant
The 468,100 sf GMCR Essex Plant featured in this Project Report was completed in August, 2013, with a total project cost of $30 million.
This award-winning project received recognition from The Association of Energy Engineers, New England Chapter, for Outstanding Energy Project New Construction and an Honor Award from Efficiency Vermont's Best of the Best in Commercial Building Design & Construction: Large New Construction.
As one of the largest and full-service mechanical contractors in Vermont, the GMCR Essex Plant was a logical project for VHV to undertake. The combined use of the building provided VHV the opportunity to find innovative solutions to meet both industry standards for manufacturing facilities as well as efficient and productive office space for employees and personnel.
The large scale manufacturing/distribution facility required particular ventilation for the coffee roasting and processing, as well as efficient shell space and office space. The plant itself is located off of Kellogg Road in Essex Junction, VT, a busy and well-traveled commercial road.
Energy Efficiency Strategies
Site Location
The site location of the GMCR Essex Plant was selected for its proximity to public transportation and community services within a busy commercial district. In keeping with the company culture, bicycle storage, shower facilities and carpooling parking is provided for the building's occupants.
As with any manufacturing facility, consideration was necessary to provide employees and personnel with a healthy working environment. This was achieved through providing well-lit office areas with natural light and high quality, low-emitting materials within the building's interior. Materials were also selected for their durability and ease of maintenance over time.
High Efficiency Solutions
To achieve the desired levels of efficiency throughout the facility, high efficiency lighting systems, high efficiency HVAC equipment, and controls for both lighting and HVAC systems were designed to reduce energy consumption and offer cost savings.
Within the Staff Services boundary, VHV found a solution to reduce potable water use by over 30%. The Staff Services portion of the facility achieved Gold LEED Status for Commercial Interiors based on its savings in sustainable sites, water efficiency, energy and atmosphere, materials and resources, indoor environment quality, and innovative design.
Savings by the Numbers
When we are tasked to bring a project to optimal efficiency, it is often staggering to look at the projected savings when compared to less efficient practices.
Annual Electrical Savings
4,4681,336 KWH
Cost Savings of $568,819
Annual Natural Gas Savings
1,751,390 CCF
Cost Savings of $1,629,854
Operating Cost Savings
$2,198,673 every year
The GMCR Essex Plant facility was designed for high efficiency, and the projected annual savings are put into perspective below: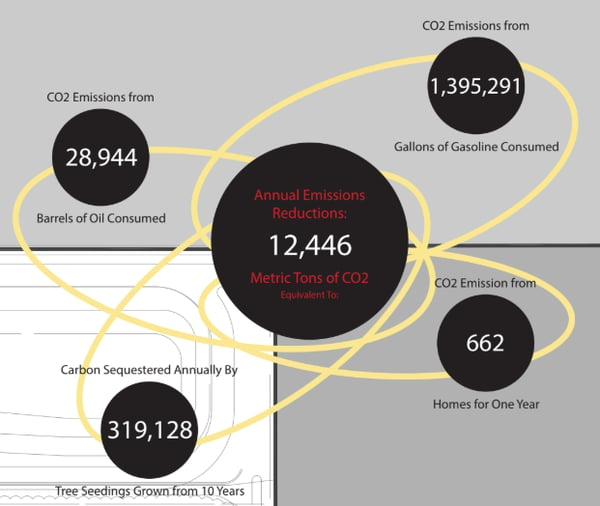 Efficiency in Each Facility System
The coffee de-gas ventilation system's carbon offset is equal to the carbon sequestered by 6,097 tree seedlings grown for 10 years. The engineered air circulation system and controls manage multiple air flows from adjacent areas in the plant to minimize energy of conditioned exhaust or untreated ventilation air.
The hot water heating plant consists of four natural gas fired hot water boilers. The plant saves the gas emissions equivalent to recycling 98 tons of waste. The condensing boilers are rated at 93.0% efficiency at 7% input rating. Building management controls optimize pumping speeds, and a 15:1 burner turndown ratio matches energy input directly to fluctuating system loads.
The 650 HP high efficiency compressed air plant on site consists of two Kaezar screw compressors and one variable speed compressor for highly efficient load matching.
Indoor and outdoor lighting systems and controls were designed to exceed state energy codes. The manufacturing plant average of 0.68 watts per sf is 59% better than the Vermont Energy Code. Staff services areas average 0.76 watts per sf better than the Vermont Energy Code, and warehouse lighting is 38% better than the Vermont Energy Code at 0.75 watts per sf.
The plant's dehumidification system features a

low relative humidity for specialty packaging

and a

cutting edge liquid desiccant system

. This technology utilizes a natural salt water solution to extract humidity from the air while cooling at the same time.
The 900 ton water cooled chilled water plant features three ultra high efficiency centrifugal chillers with a primary 0.532 kW/ton and a Non-standard Part Load Value (NPLV) of 0.352 kW/ton, one fiberglass modular cooling tower, and integrated building management controls to optimize chiller loading with chiller efficiency. This chilled water plant has a 200 ton capacity of dry coolers for 100% economizing during winter operation.
This project was achieved through multiple partnerships:
Green Mountain Coffee Roasters
REM Developement, LLC
Joseph Architects, LLC
Engelberth Construction
Lamberton Electric
Lamoreux Dickinson
Vermont Gas
Efficiency Vermont
You can view photographs from the GMCR Solution Brief here.