Educational Opportunity for Students in VT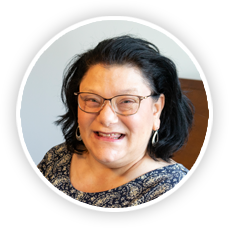 by
Pamela Lambiase
|
October 2, 2018
Starting this fall, we are happy to announce the beginning of a series of Open House events for interested high school students.
Learning About Trades
Over recent decades, the leadership team here at VHV has seen firsthand the job market change around Burlington, VT. As new industries and digital businesses pop up, there is less attention paid to the trades. We live in a growing area with booming construction of commercial, industrial and residential developments, and skilled trades workers continue to be incredibly important for the growth and economic success of our state.
The dwindling interest in trades has a few causes, but one is the overall understanding of the profession, and a path to getting in the door. That's where VHV comes in, to bridge this gap in accessibility for the next generation of the workforce.
The Open House Event
Starting this fall, we're welcoming groups from schools in our region to come to our headquarters to learn more about what we do.
While virtually every commercial, professional, and industrial structure has HVAC/R, plumbing, piping, and general facility operations, it's not the primary focus of any building, and can go unnoticed if you aren't clued in to how it all functions. At our Open House events, attendees will learn a bit about the importance of our industry in general, and about the day to day projects and accomplishments that we're able to be proud of.
We will take a tour of our facility, to show students how we collaborate in our prefabrication workshop with the on-site teams to give structures the bones of a modern facility with heating, air conditioning, and refrigeration.
Our world involves so much more than these basic principles, and we will dive into the challenging and strategic world that our engineers and project managers encounter as well.
Finally, we'll share a little insight into how VHV is different from other mechanical construction contractors. First and foremost, we're an employee-owned company, and this allows each of our employee-owners to participate and help make VHV a better company for ourselves, our customers, and our community.
Interested in joining us for an Open House? Learn how to register here.
Why VHV
Our company history began out of the garage of a single talented tradesman who delivered high quality work, and grew because of his talent and reputation to the 100+ person company that we are today.
We are always working to solve problems for our customers and construction partners, but now we are uniquely positioned to help our community and educators as well. We hope our Open House events serve as a educational opportunity for local students to learn more about a profession and career in our industry, past what can be taught in the classroom.